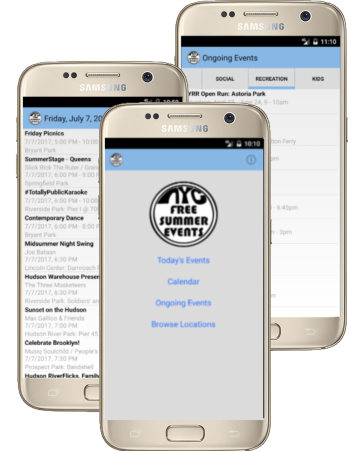 NYC Free Summer Events app for Android


This app includes all the events in an easy-to-use format. There's a shortcut to today's events, you can browse events by location, add an event to your calendar, show the event location on a map, and even share an event with the click of a button! It also works offline!



Download the app from Google Play today!




*The information provided in this app relies solely on the websites of the organizations that host the events. It is compiled at the beginning of the summer and may not take into account updates to the schedule. In order to ensure an event is still occurring as listed in the NYC Free Summer Events app, please visit the link provided at the bottom of the event listing.



For app support, click here.